Visiting Granadilla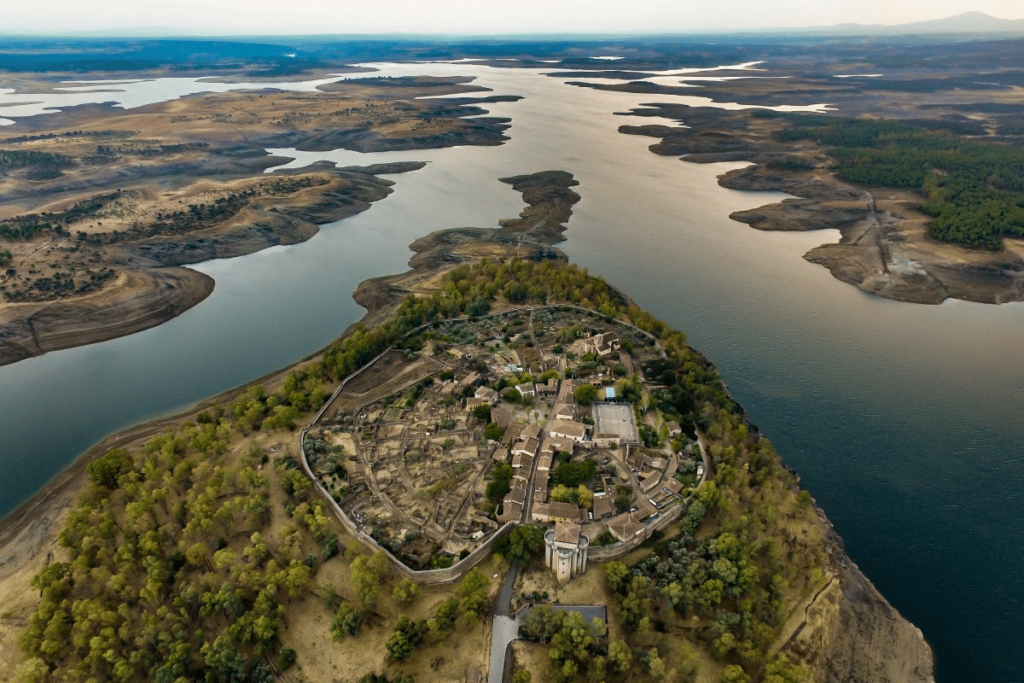 Granadilla stands on the banks of the Gabriel y Galán reservoir and was founded by the Moors in the 9th century. This fortified town was declared a Site of Historic and Artistic Interest in 1980 and was included in the Abandoned Village Recovery Program in 1984. Since then, there has been a great influx of students to help rehabilitate the town.
.
The town was evacuated in the 1960's, as it was designated a flood area when the reservoir was built. However, it survived and now is part of the municipality of Zarza de Granadilla.
.
The Almohade walls are one of Granadilla's most striking features. They were built to protect the town, given that Granadilla was a necessary stopping place for anyone doing the Silver Route (Vía de la Plata). A citadel was built in the north-west part, its most vulnerable area. Years later, in the Middle Ages, it would become a Christian castle. At dusk you can enjoy stunning views from this castle of the entire village and an impressive sunset.