Monuments
The "Batipuertas"
On Candelario, Candelario Monuments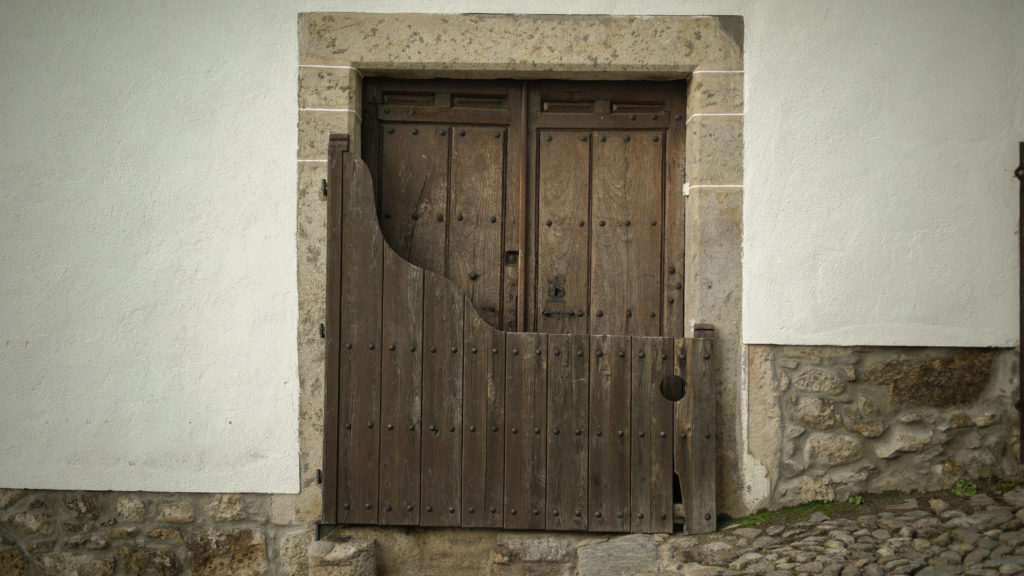 One of the most curious and recognizable features of the houses of Candelario is the "batipuerta". It is the name used for the half doors set outside the main doorway.
These street-facing half doors made of wood had several functions: for some, they protected the main door from snow drifts; they were also used to keep animals from entering the house when the main door was open.
For many, they were also used to conduct business. The "batipuertas" with a big metal ring seem to indicate that a house was used as a butcher house.