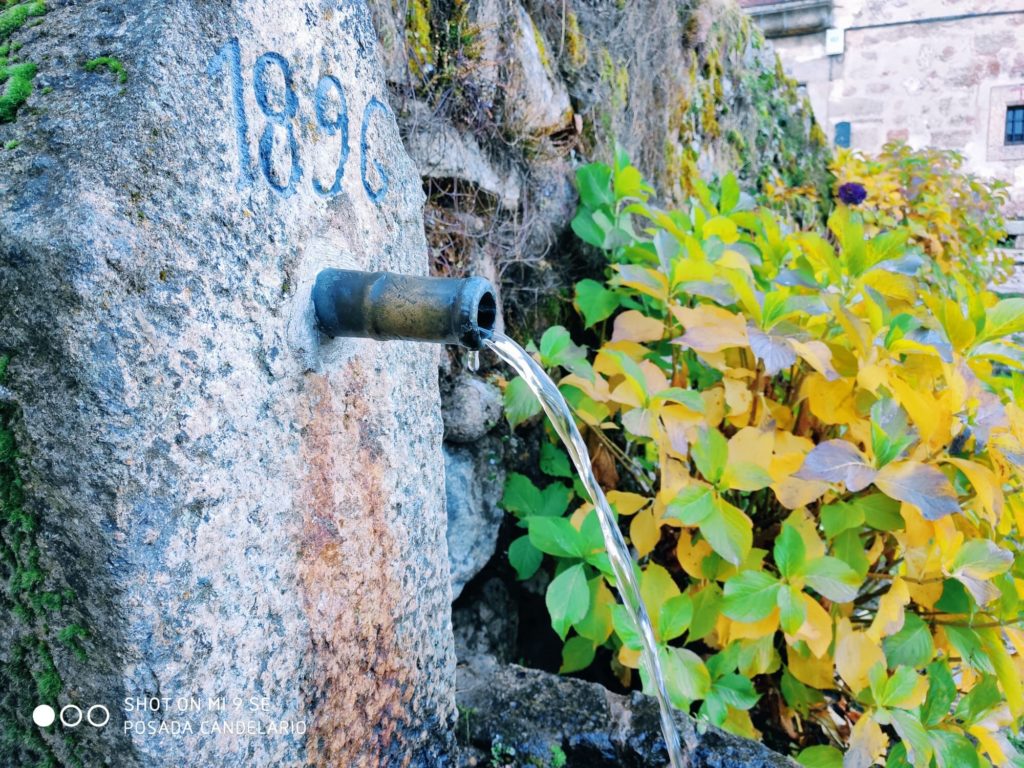 Beside the white houses, squares and little streets, that give the village its distinctive popular architecture, the village features a large number of fountains.
In Candelario, water is an element of life and fertility, thanks to the "Cuerpo de Hombre", "Chico" and "Barquillo" rivers. The visitors will find many fountains flowing continuously, where the water runs clean and clear, directly from the heart of the mountains. Together with the "regaderas", the fountains give a characteristic sound and relaxing murmur to the town.
Candelario originally had three entrances: from Camino Viejo, los Puentes and Navarros. At each gate, a fountain was built by the Romans. Those fountains still exist and are called fountain of "las Ánimas", of "los Puentes" and of "Lapachares".
Around town, you will find a total of eleven of fountains that splash at every corner, each with a name: the fountain of "La Hormiga", of "la Carretera", of "el Parque", of "el Arrabal", of "el Barranco" , to name a few.
"Oh mother, I don't know what the Candelario fountains have; cold water kisses me and in its sweetness, I embrace myself «
("Oh mother, I don't know what happen with the fountains from Candelario; the cold water kisses me and in its sweetness, I got burned".)
But the beauty of Candelario is not only inside of the old town, but also in its natural surroundings.
The town is a natural balcony itself. Anywhere you look, you will see a wild, uneven and rugged terrain, green pines forests and majestic chestnut tree groves towered by huge granite.
And among all of this: natural springs, creeks and streams that sometimes we see, sometimes we only hear. Water, a lot of water, coming down from the snowmelt quickly finds its course to "Cuerpo de Hombre" river.