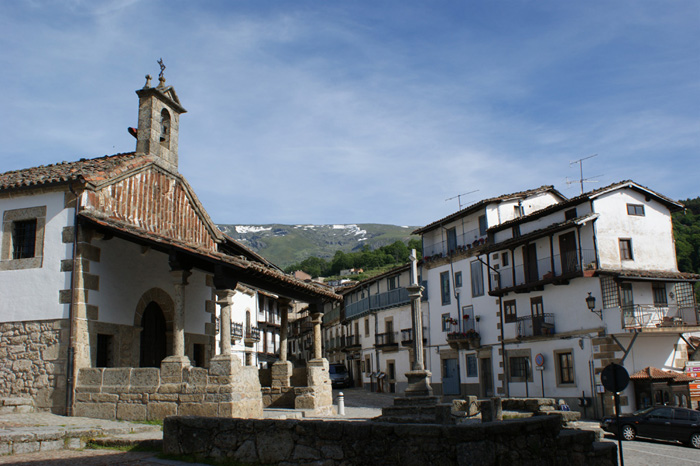 CANDELARIO, A TOWN WITH MANY POSSIBILITIES
We begin this trip in a small and pleasant Salamanca town at the foot of the mountains, with a touch of alpine air and the tranquility of the mountain villages. There are many places in Spain to spend a few days in contact with nature and disconnect from the rush and noise of the cities. Candelario is one of them, and we will tell you why we have chosen him.
Day 1.- Candelario, a charming mountain town
As a curiosity and to open our mouths, we will say that this little town has been officially declaredthe town of La Roja, from our selection. A well-known hydrocarbon brand has chosen the streets and squares of Candelario to shoot various advertisements related to the Spanish team, where Vicente del Bosque has played a singular role. A nice campaign that is not the reason for our visit but it deserves to be mentioned now that we are in full World Cup fever.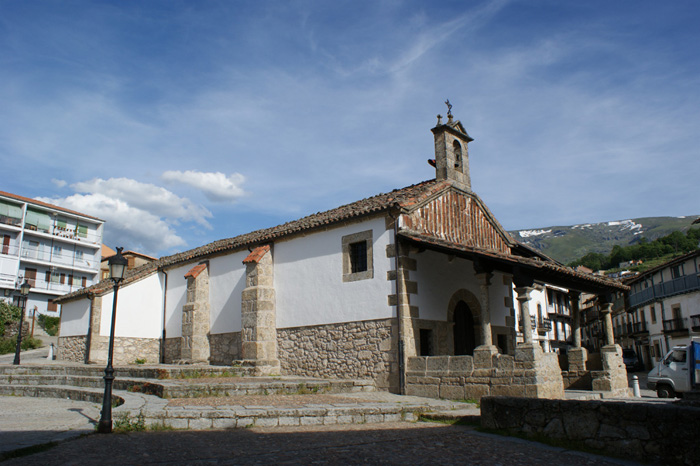 The highlight of Candelario is its nearby Sierra of the same name, which maintains the snow on its peaks almost all year round and is a true wonder for lovers of hiking and mountains, without forgetting skiing and snow sports, with the nearby Covatilla station.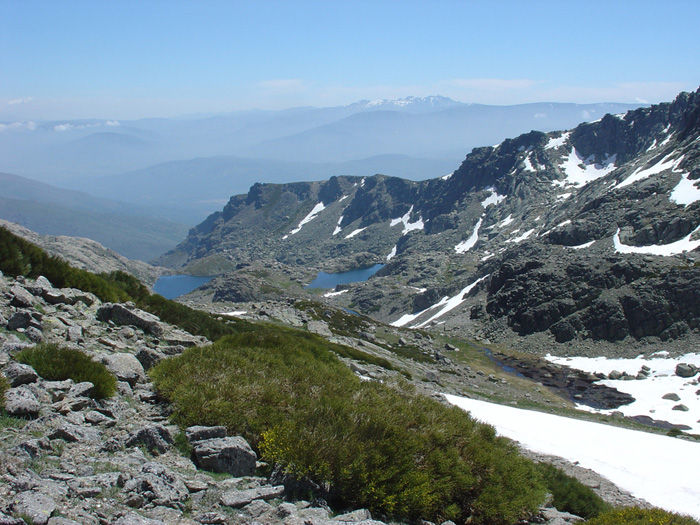 Our visit is already outside the snow season, although it is no less interesting for that. It should be mentioned that the Sierra de Candelario or de Béjar is an exceptional platform to climb the highest peaks of Salamanca and Cáceres, the Canchal de la Ceja and the Torreón respectively. This is one of the attractions of this mountain range, which is not far from Sierra de Gredos where the highest peak in Ávila is located. There are not a few hiking clubs that flock to the area in order to tread these peaks in the same weekend.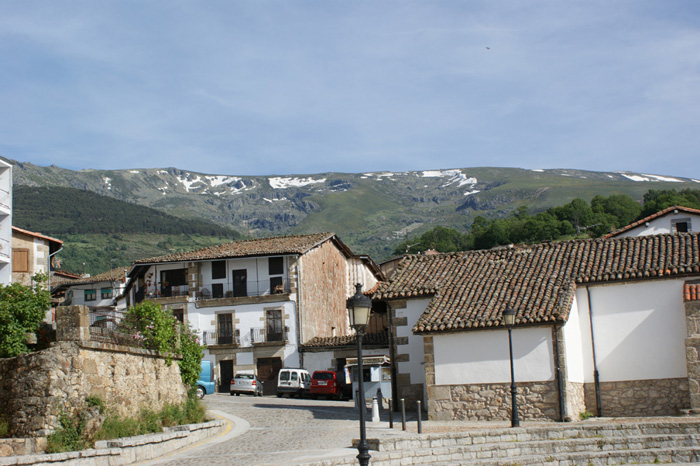 But the interior of Candelario houses other treasures, such as the architecture of its houses with the tiles on the walls exposed to a greater extent to the strong wind, to avoid humidity. The so-called showers, which are water channels throughout the town whose function was to keep the streets clean during the slaughter, are very striking.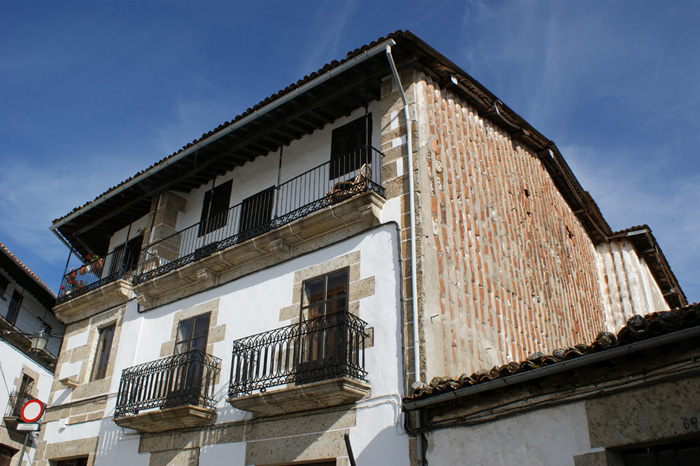 In addition, the structure of the houses is strongly linked to the pork industry that has been the livelihood of the town for a long time. The Iberian pig industry was so important that there were more than a hundred family factories in the best of times.
The Cuesta de la RomanaIt is one of the most typical squares with the presence of the town hall and the Church. We recommend taking a leisurely stroll through its narrow streets hanging literally from the foothills of the mountains.
A recommended visit is theCasa Chacinera Museum, which is located in an 18th century house and which explains through information panels the secrets of the popular architecture of the area and what life was like for the ancestors of the town, closely linked to the sausage industry. The atmosphere of this house is very complete thanks to the more than 400 objects donated by the villagers themselves and which take us back to the traditional life of the 19th and 20th centuries. The visit is guided and dramatized in groups of a maximum of 20 people. It is open on Saturday afternoons and on Sunday mornings.
Day 2.- Hiking and mountain routes from Candelario
We ventured on a route of medium-high difficulty from the Travieso Platform in Candelario to Canchal de la Ceja and Torreón (roofs of the provinces of Salamanca and Cáceres respectively). Although we recommend this route, we warn that there are very difficult climbing sections and that we strongly recommend contacting a mountain guide, or documenting yourself with maps, gps and other instruments for this purpose.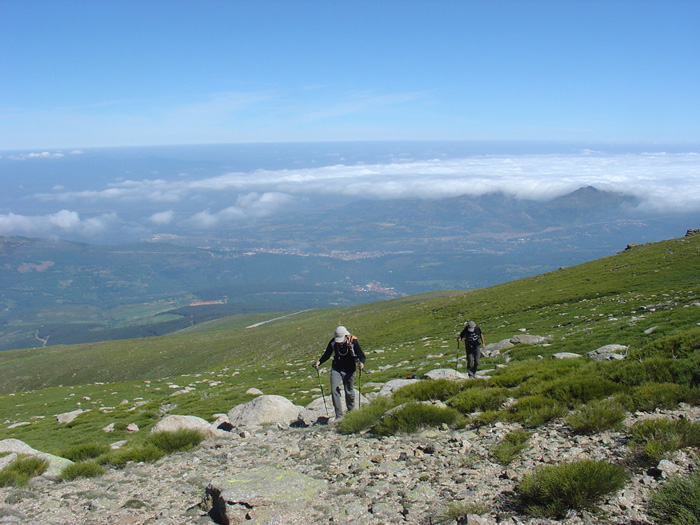 El inicio de esta ruta se encuentra en la plataforma de El Travieso, a la que se llega desde el pueblo de Candelario, después de recorrer unos 7 Km de carretera de montaña. Dejaremos los coches en el aparcamiento habilitado en la plataforma y comenzaremos a caminar por alguno de los numerosos senderos que parten hacia la ladera. La zona está muy transitada ya que es muy popular la subida al pico Calvitero (2.397 m). Transitamos por un arroyo que nos lleva a la fuente Goterita, y a partir de entonces ganaremos altura hasta llegar a la cuerda del Calvitero que nos llevará a su cima en menos de una hora. Ahora ya solo nos queda seguir la cuerda en dirección sur para alcanzar el punto más alto de la provincia de Salamanca, el Canchal de la Ceja (2.425 m). Estamos allí en apenas media hora sin dificultad. Una vez en este punto, empezamos a descender paulatinamente por lo que es la cresta entre los dos valles y, antes de llegar al punto más bajo, encontramos el mirador de las Agujas, una vista es impresionante, desde la que podemos ver una panorámica de los Dos Hermanitos, otro interesante pico de esta Sierra, además de ver el circo de Hoyamoros.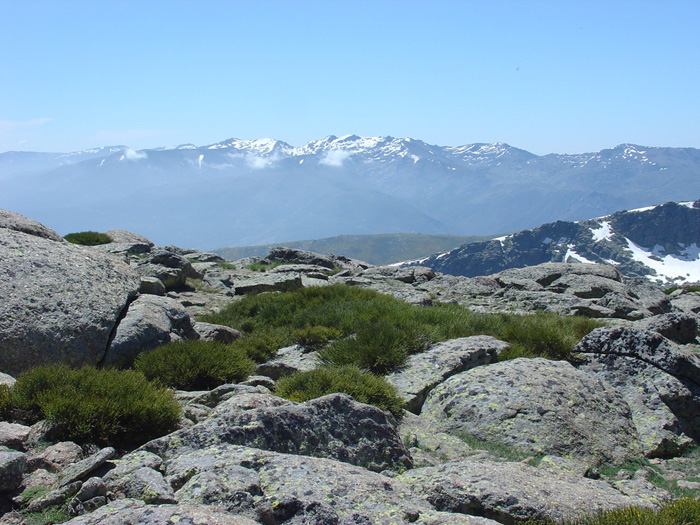 We take the opportunity to tread the provincial roof of Cáceres, the Torreón (2,400 m.), Which is nearby, although we must be careful in the pass called del Diablo, where they have installed some chains to help them descend and climb this area just before from the summit. It is worth getting there for the breathtaking views of the Jerte Valley. We retrace our steps, trying to retain the impressive panoramic views of this mountain range.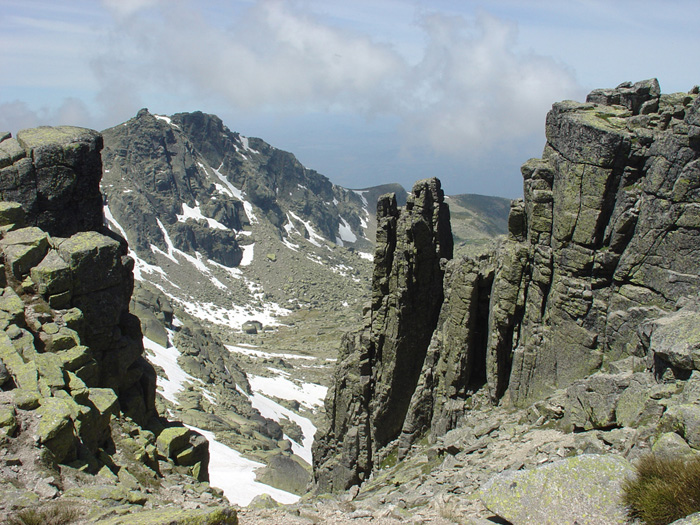 You can also visitthis page where four routes in the surroundings of Candelario are described in detail.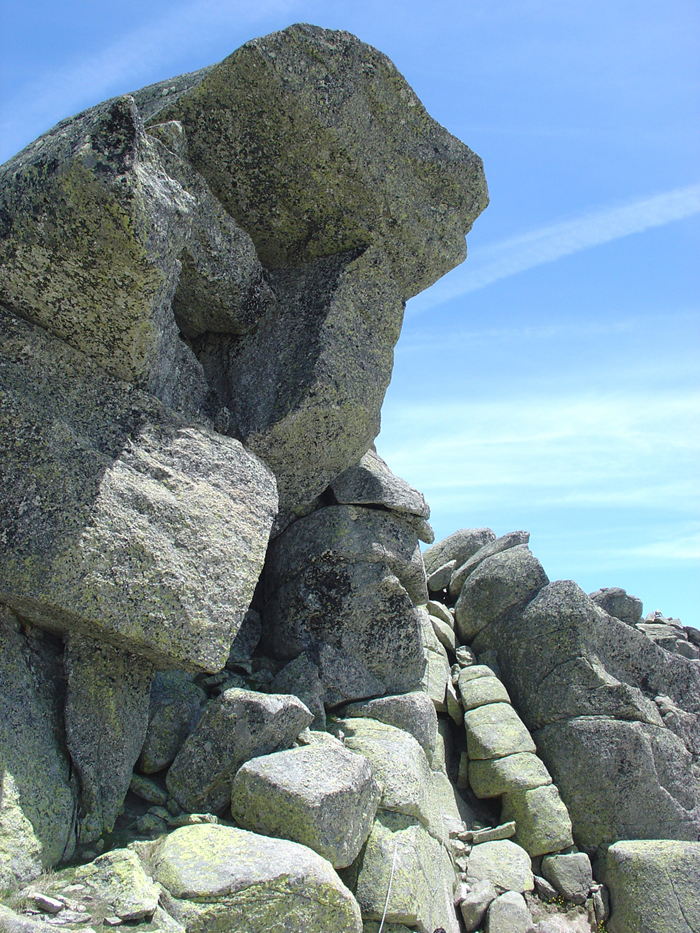 MORE INFORMATION
La Covatilla Ski Resort
Offices in Béjar: C / Mayor de Pardiñas, 30-34, 37700 Béjar (Salamanca)
Station information telephone: 923 40 11 41
White phone / snow report: 923 40 11 41
Web:www.sierradebejar-lacovatilla.com
E-mail:IF YOU WANT MORE INFORMATION ABOUT THE DIFFERENT SERVICES AND ADVENTURES, HAVE A LOOK AT THEIR WEBSITE:info@sierradebejar-lacovatilla.com
Candelario Tourism Promotion and Information Office
C / Parque, s / n. Candlestick
Phones: 923 41 30 11 and 923 41 34 20
Written and layout by: www.reporteros.net